HBO Nixes "Gone With The Wind" After Floyd Protests…So Guess What Happened Over At Amazon?
(Tea Party 247) – This week, HBO announced that they'd be removing the Hollywood classic "Gone With the Wind" in light of recent Black Lives Matter protests.
Naturally, they faced a swift backlash from outraged film lovers who know how to put a classic film that depicts the Civil War in its proper context.
The film is one of the greatest and best-loved movies of all time, and one that hardly shies away from the brutality of the Civil War.
It also happened to star a woman who became the first African-American to win an Academy Award, Hattie Daniel, who was given the accolades in 1940.
So perhaps it was not just out of artistic appreciation, but historical appreciation that Americans rushed to buy physical copies of the Hollywood classic in light of HBO's news.
Breitbart reports that the film became the "number one bestselling film on Amazon early Wednesday morning, even though both DVDs and Blu-ray discs were sold out."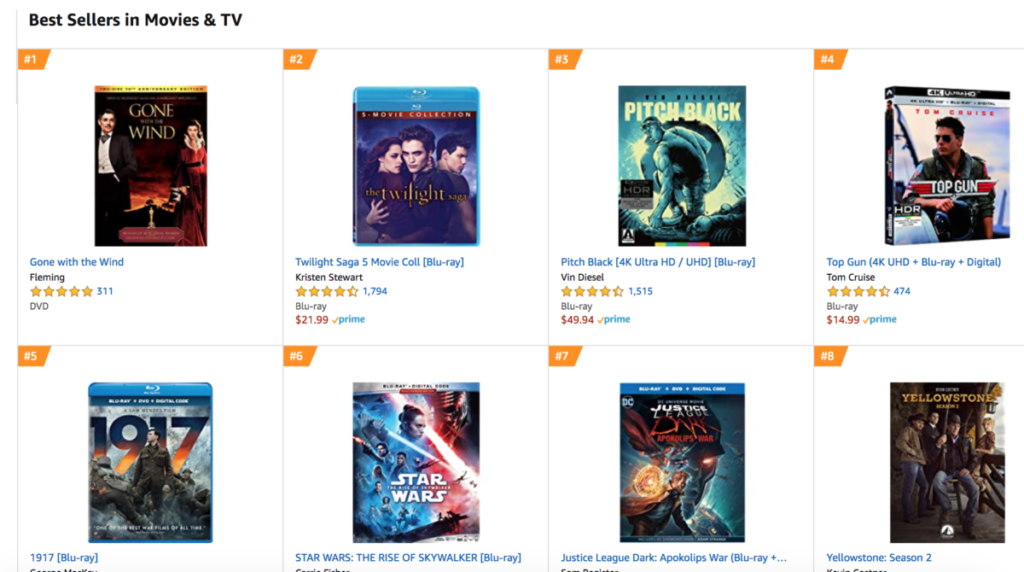 On Tuesday, a spokesman for HBO Max said that the film was pulled due to "ethnic and racial prejudices" that were "counter to WarnerMedia's values."
Fortunately, several copies are still available on both eBay, while the digital film is available to rent on Amazon.
Who's up for a movie night?